Was expecting to deal with a experienced seller, however disappointment on the item and seller service. Travel an hour and item box damage badly and seller did not show in listing nor inform in advance before meetup. The dont care attitude was unexpected. No matter how many stuff you sell. Be responsible for what you sell.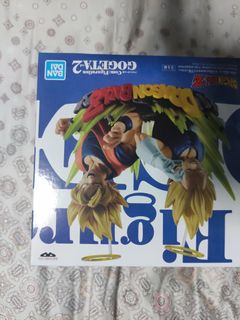 Dragon Ball Z Figuration - Super Saiyan Vegeta & Goku
S$25
Hi, we apologize for the inconvenience caused, we too travel from tuas to pasir ris every weekdays so we can understand how it felt. Recently a batch of item was left uncollected, these items are listed up in bulk and likely the box damage is not picked up as it is not significant. I too was stunned by it. We appreciate your feedback, we will try to improve checks of the items and note them to reduce inconvenience for customers looking for perfect conditioned boxes.