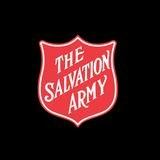 Praisehaven Family Store
@ubtfts
Singapore   ∙   Joined 2y 26d
Verified
Very Responsive
Red Shield Industries is the social enterprise arm of The Salvation Army. Please note that the same Salvation Army products are sold both online and in our physical stores, hence purchase is on a first-come first-served basis.
ubtfts follows
@ubtfts is not following anyone yet.
Looking for users to follow? Browse the marketplace to discover listings from sellers you may like!