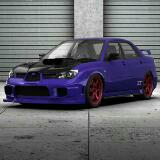 Shah Fishing
@shah25
Singapore   ∙   Joined 7y 10m
Verified
Reviews
s1111

.

review from seller

6 years ago

A buyer that's like a friend, super easy to deal with, very trustworthy and even goes to the extend of being generous to the seller (how often do you hear that). Definitely highly recommended to deal with anytime. Thanks for being one of the coolest buyers on Carousell brother.

Nice dealing with u too brother..

A typical malay who like to fly kite or aeroplane. Good luck when dealing with him :p Wat do you mean wait so long ? You confirm meet 2.30pm then fly kite. After that say collect tomorrow. Call you again you say dun want. $48, u offer $45 I accepted. Better deal ??? U mean someone give u FOC izit ? Hahaha.... Pls look at all my previous buyers before you comment 😉😝

U need to improve in ur response time.. u make me wait so long.. don't blame me for that n stop giving negative feedbacks when the fault is urs.. got a better deal than urs BTW. .