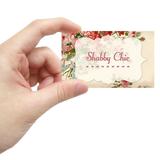 Printmystuffsg
@printmystuffsg
Singapore   ∙   Joined 7y 6m
Verified
🐰 PRINT-MY-STUFF SG🐇 👝 We make your Prints come true!! /// Talk to Us! WhatsApp +65 8753 0413 [email protected] Follow Us on Facebook for Latest Promotion! facebook.com/printmystuffsg
Reviews
wil_jac

.

review from buyer

4 years ago

Great vendor. Responsive and reliable. Item delivered as described. Punctual! Pleasant transaction! Speedy Replies Too... Received My Stickers So Nice Loving it! Great job & great service. Thank you very much Jane. We all appreciate you and your staff svc. 😁

Super Happy that i found Printmystuffsg! Had a last minute work trip and the team help me to finish the design in a short time and print it right away while I was away. The team was accommodating, reply me promptly even in different time zone. My work presentation back in sg was a huge success when I flew back, my artwork sent to them are all printed nicely. Everyone is pleased with my work and I'm really happy and satisfied with the print out. Thank you Prinmystuff Team! Strongly recommended!

Great seller to deal with! Item delivered as described Pleasant transaction! Definitely recommended. Do support them! Prices are one of the best too. 👍🏻👍🏻👍🏻

Printmystuff was easy to work with, very straightforward with their pricing and services. I ordered my wedding day invitation cards as well as my business cards here. Everything happened by e-mail, Jane and William were very responsive and had the printed copies ready on time as agreed. I will be using them again for any future printing needs. I recommend it to everyone. Cheers!

Great seller to deal with! Good quality name card!! Didn't expect that it would be ready in just a few days! Highly recommended!! Thank you!

I enjoyed working with Jane and Irene @ Printmystuffsg on Brochures and name cards for my upcoming fairs. It was my first time handling a brochures design, but they were patient, communicative, and ready to help with any issues/requests. Their service is at top-notch and the pricing is really cheap for the quality they provide.

Prompt delivery! Great seller to deal with! Item delivered as described. Received my namecard, thanks. Will come back nxt time.

Great seller to deal with! Item delivered as described Pleasant transaction! Thank you!

Very honest, polite and sweet seller! Highly recommended as the item arrived promptly and as described.

It's the second time I customize a shirt for my team for work. Everyone in printmystuff were really friendly & helpful! This time completely went above and beyond my expectations! Definitely recommend to anyone looking for customization on printing! Thank you Jane!

Overall smooth and great deal! Buyer provided prompt replies, thanks!

Grateful to have been introduced to Printmystuff. We were incredibly impressed with our wedding invitations and look forward to doing more business with them. Detail oriented, kind, and responsive with exceptional design and print skills. Highly recommend.

Absolutely outstanding service! Jane and her team were so helpful and really came through for us with a project that our business could not produce. I am so thankful that I found them on carousell and to help us with the on going project. We are so pleased, and our client is thrilled. If we ever need another project completed that we can't handle... They will be my first call. Thank you so much!

The order was fantastic. They delivered on time. The prints looked fantastic. Cheap prices and great product. :)

The cheapest printing for biz card in Printmystuff. Worth trying.

Great seller to deal with! Prompt delivery! Item delivered as described Punctual!

Printmystuffsg Team is very talented and patient, they created wonderful artwork for my wedding. They checks and update me throughout and constantly willing to make changes as requested to my design package. So glad that I found the right seller to work with! Printing looks Awesome too! Will definitely engage them again. Highly recommended! =D

Truly appreciate Printmystuff very quick reply and service. The entire process from message to collection were very smooth. I love the outcome of my posters! Thank you!