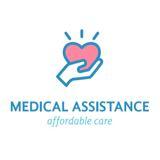 Medical Assistance4U PTE. LTD.
@medicalassistance4u
Singapore   ∙   Joined 9y 1m
Verified
Very Responsive
Medical Assistance was founded in 2015 with a simple goal in mind, to help the people in need. Our vision is to provide affordable and quality mobility aid equipment to anyone who needs it and to assist our customers with utmost professionalism and care.