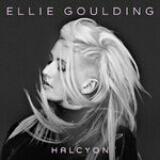 Grumpy Hairy
@hairpy
Singapore   ∙   Joined 10y today
Verified
Not Responsive
Reviews
Very friendly and sincere buyer to deal with. 👍🏻 He was very patient and understanding as well. Transaction was an ease with his prompt replies and swift dealing! Thank you and all the best with your fitness goals! 💪🏻 Please FOLLOW, LIKE and visit us at: Instagram - @fitnessvault Facebook - Fitness Vault Singapore Website - www.fitnessvault.sg

Great buyer, swift and decisive payment 😀 thanks for buying mobile legends diamonds from me, hope to see you again! 😊

Insincere buyer, deal has been delayed for 1month+ alr and doesn't even want to make effort to deal at my convenience Empty promises and total waste of time really, would not recommend

Told me he would payment for over a month citing several reasons(waiting for pay, was overseas etc) . Stopped responding after awhile. I'd avoid any transaction with this user.

ridz

review from seller

∙

6 years ago

Great experience. Friendly and easygoing person. Went out of the way to come to my workplace to collect the item. Thank you!

Buyer was really friendly and accommodating to the locations and timing!!!!! Really big UPZ for you!

zruijie

review from seller

∙

7 years ago

💯 Sincere buyer who was very considerate and flexible with meet-ups. Thanks for the deal and thanks for giving the item a new home!

A very accommodative seller. THANK YOU SO MUCH FOR THIS

Offer me a low price and I accept but no reply

A very dishonest feedback

MIA after asking me to reserve for a week. Not cool! 👎🏻👎🏻👎🏻

Committed and flexible buyer. Managed to meet up even though it took a long time for our schedules to coincide. Thanks and hope to deal again soon!

tango

review from seller

∙

8 years ago

Great buyer, decisive and responsive! Yes I only sell quality items u can be assured! :) enjoy!