Make everyday Earth Day with secondhand
It's a good deal for you and our planet too. Everyone Wins!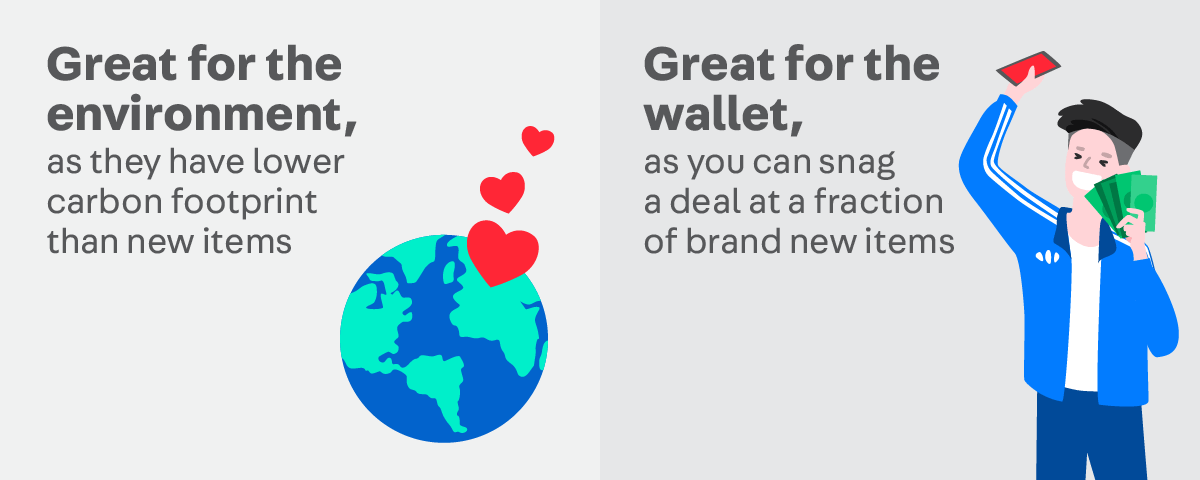 #StartWithSecondhand this Earth month
Reduce the impact of excessive waste by giving an item a second life
Buying and selling secondhand reduces waste and prevents usable items from ending up in landfills, while also reducing the environmental impact of producing and disposing of new items. It's a small but important step to contribute to the fight against climate change. We are all in this journey together!
Discover the impact you have made with us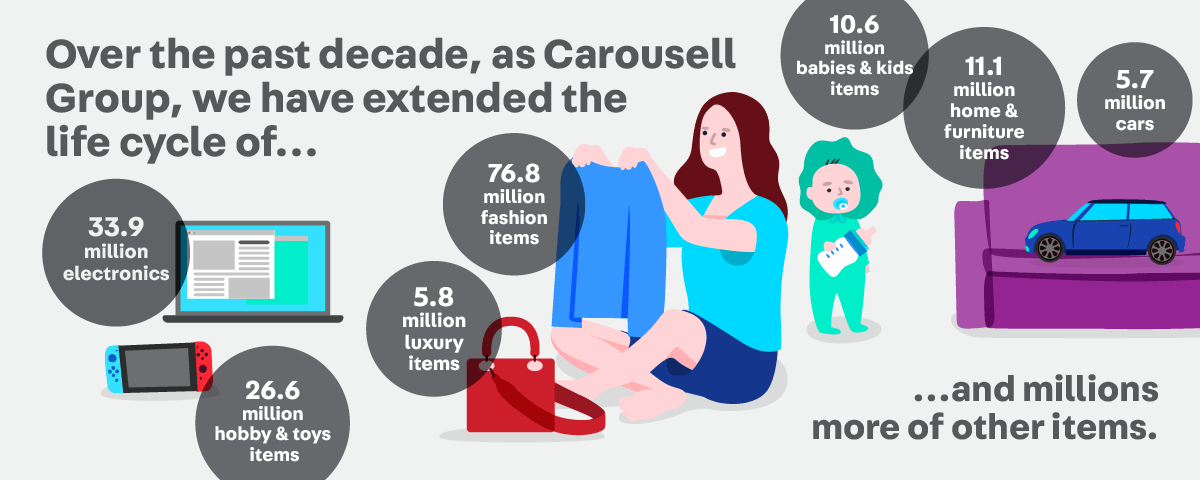 As a community, we have extended the life cycle of a million items together!
Sustainability has been a core part of Carousell's DNA, since Day 1. As a leading secondhand marketplace in the Greater Southeast Asia, we believe choosing secondhand will make more possible for our community and for the environment. Take a look at the Carousell Recommerce Index to uncover the impact you've made on our planet.
Hear from our users… Making more possible for one another!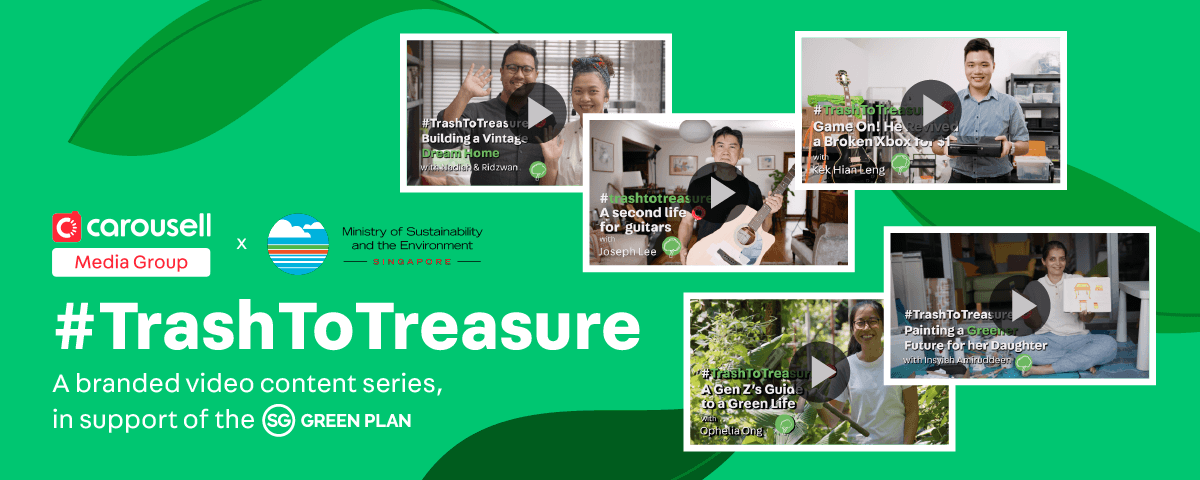 Join us to be a part of the solution!