Chanel Card-Themed Vanity Caviar oxluxe
or 3 payments of
S$1,000
with
Atome
Free Delivery
Est. Delivery: 4 working day(s)
Condition Report
Never used. May come with original packaging or tag.
Verified by carousellluxurybags on 15 Mar 2023
Authenticity Inspection includes:
Leather & material quality
Logo placement and engraving
Authenticity card details (if avail)
Description
-SKU: C2303009SS -Material: Caviar leather -Color: White -Hardware: Gold-toned color -Interior: 1 Zipped main compartment, 1 lipstick pocket, 1 Mirror under flap -Attached: 1 Chain-link leather strap drop 57cm -Dimension: (L)10cm x (H)9cm x (W)7cm -Receipt: No -Accessories: Care Card | Dust Bag | Original Box -Microchipped series: HN04U44L -Made in: France
https://oxluxe.com/products/card-themed-vanity-caviar-C2303009SS?utm_source=carousell_listing
-Overall: The bag is in unused condition. Interior -Lining: Excellent. -Compartments: Excellent. Exterior -Surface: Excellent. -Bottom Edge / Base / Bagfeet: Excellent. -Handle / Strap: Excellent. -Piping / Side Panel: Excellent. -Zippers / Hardware: Excellent.
Delivery
Standard delivery: Receive in 4 working days · Free shipping
Payment
Meet the seller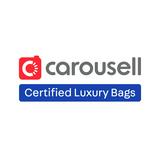 Carousell Luxury Bags (OxLuxe)
@carousellluxurybags
Very Responsive
Verified
Reviews for @carousellluxurybags
4.9
(261)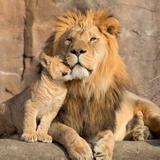 Item was delivered very promptly. Communication on the Carousell platform/messaging could have been more professional though, had to prompt for more photos twice or thrice. Replies were v straightforward, almost curt… Not sure if it was because of the high volume. Listed item was the only one I could find on Carousell, so I guess it's a unique listing at the point in time. 👍🏻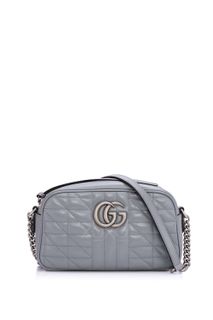 Gucci GG Marmont Shoulder Bag Leather Grey oxluxe
S$1,900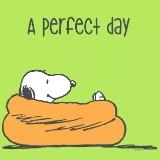 easy communication, friendly approach! compromising buyer!! strongly recommended 🙏
Read all reviews