Casio Pro Trek Multiband Titanium Band PRW-6100YT-1,Solar Power,Sapphire Crystal钛合金表盘表链
Well used
Meetup
Bus Stop 27101 (Westville)
Description
1.品控/Quality: ok 2.损伤/Damage: normal use 3.购买日期/Date of Purchase: 2018? 4.购买价格/Purchase Price: S$ 700~800? 5.小票/Receipt: NA 6.购买途径/Purchase Method: Oversea 7.保修/Warranty: NA 8.备注/Note:日本制造,太阳能,钛合金表盘、表链,重量很合适,传感器良好,按键良好,太阳能良好,电池良好,无功能问题。Made in Japan, solar energy, titanium dial, bracelet, weight is very suitable, good sensor, good button, good solar energy, good battery, no functional problems.
Meet the seller
Reviews for @alexios.
5.0
(1)

Friendly and sincere guy to deal with. highly recommended.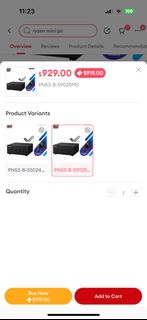 ASUS MINI PC PN53 PN53-B-S9025MD, AMD Ryzen 9 6900HX
S$820
Read all reviews

5.0

(1 review)