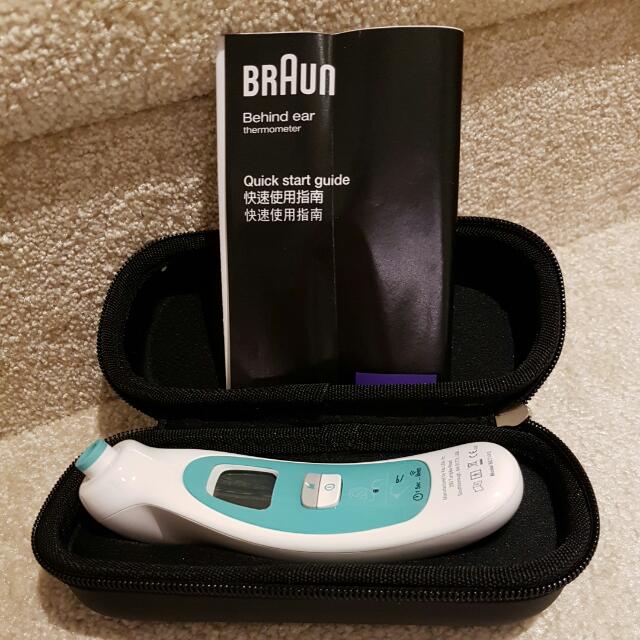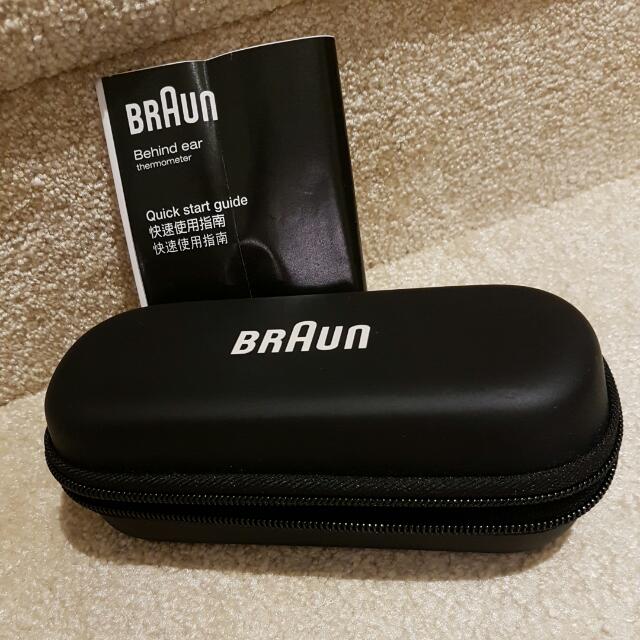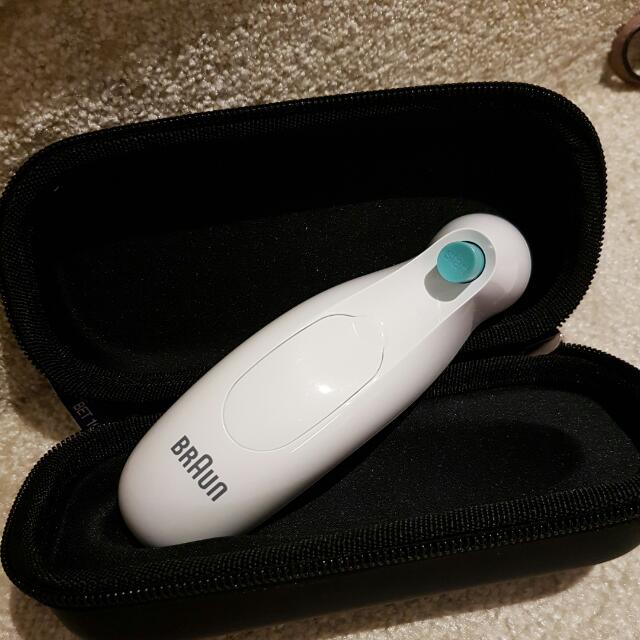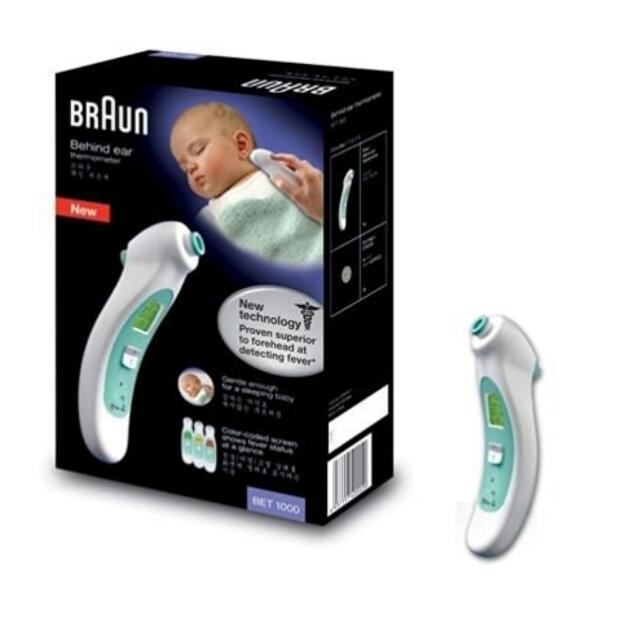 BRAUN Behind Ear Thermometer (BET1000) Most Convenient Baby Thermometer For Newborns
Used
Mailing
Singapore
Description
How does Braun behind ear thermometer work? Braun behind ear thermometer is a hand-held, battery powered device designed to measure human body temperature with a special sensor that accurately and gently detects heat flow through the skin directly behind the ear lobe using the heat conduction effect and prediction techniques. The thermometer calculates heat flow through the skin and by use of a mathematical algorithm estimates the internal body temperature. The temperature reading range of the thermometer is from 34°C to 42.2 °C (93.2° F to 108° F) and the reading time is about 1 second. Why measure behind the ear? The skin area behind the earlobe is over the posterior auricular artery which is a branch of the carotid artery. The carotid artery carries blood to the brain and therefore the site is the best external place to measure temperature. Body temperature Normal body temperature is not a single number – it's a range. Many people incorrectly believe that 37°C (98.6°F) is the only normal temperature. Yet, it's just an average number. Each person has their own normal range which fluctuates throughout the day. It is, therefore, important to determine your normal temperature range. A person's normal (healthy) temperature range tends to decrease with age. The following table shows that this normal range also varies by the measurement site. Therefore, readings from different sites should not be directly compared. Normal temperature ranges by site: Axillary: 34.7 – 37.3 °C 94.5 – 99.1 °F Oral: 35.5 – 37.5 °C 95.9 – 99.5 °F Rectal: 36.6 – 38.0 °C 97.9 – 100.4 °F Ear: 35.8 – 38.0 °C 96.4 – 100.4 °F Behind ear: 35.0 – 37.6 °C 95.0 – 99.7 °F Had this on standby for my babies during their first 9 months.
Meet the seller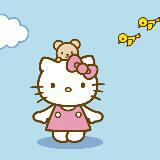 @vanillamei
Verified
Reviews for @vanillamei
5.0
(14)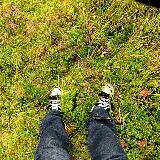 Great seller, very responsive :) definitely recommend, and hope to deal with you again! 💯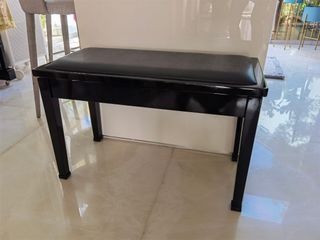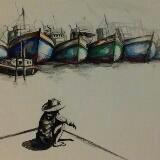 Very nice and accommodating seller. Item in very good condition too.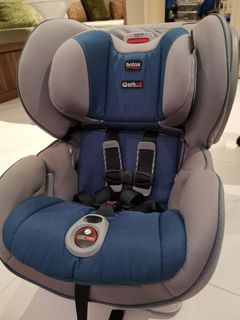 BRITAX Advocate Click tight carseat + matching seat protector
S$200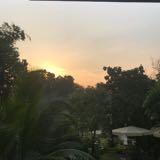 Pleasant transaction! Thank you!👍
Read all reviews