S$1,050
Brand new bvlgari b-zero white gold ring size 52. Fits slim finger for man too. Beautiful and classy. Complete set except receipt cos I have misplaced it. Totally brand new. Item is retailing at $1750 at boutiques. Major savings for a brand new piece!
Ask your seller for delivery. Stay safe at home. Listed by eysqt
Very Responsive
Verified
Check seller profile
Reviews for eysqt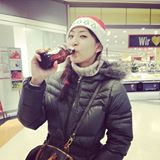 accommodating. the deal went smoothly. thanks a lot.