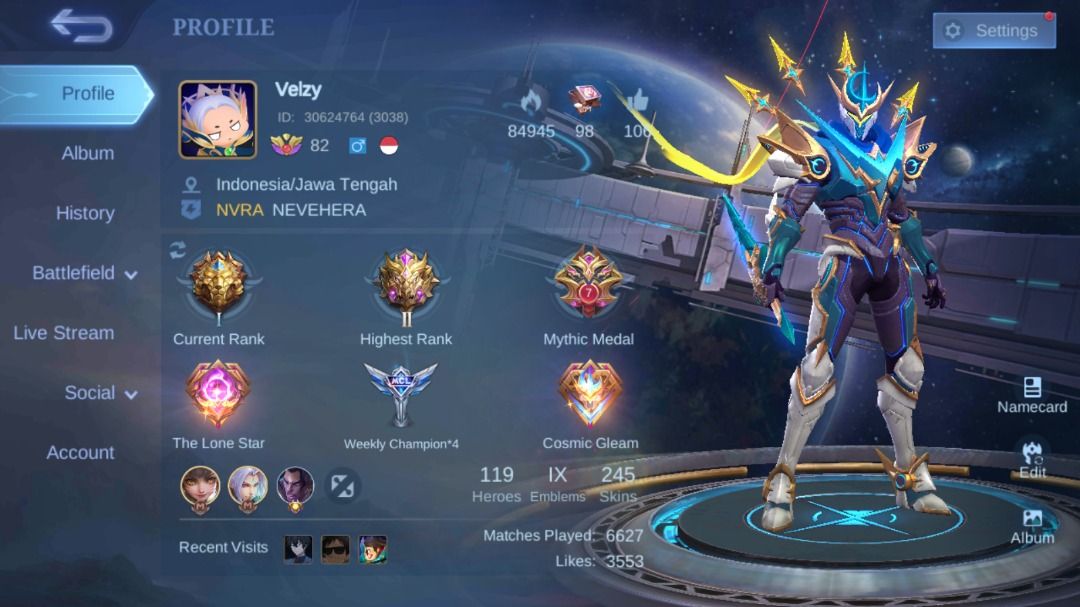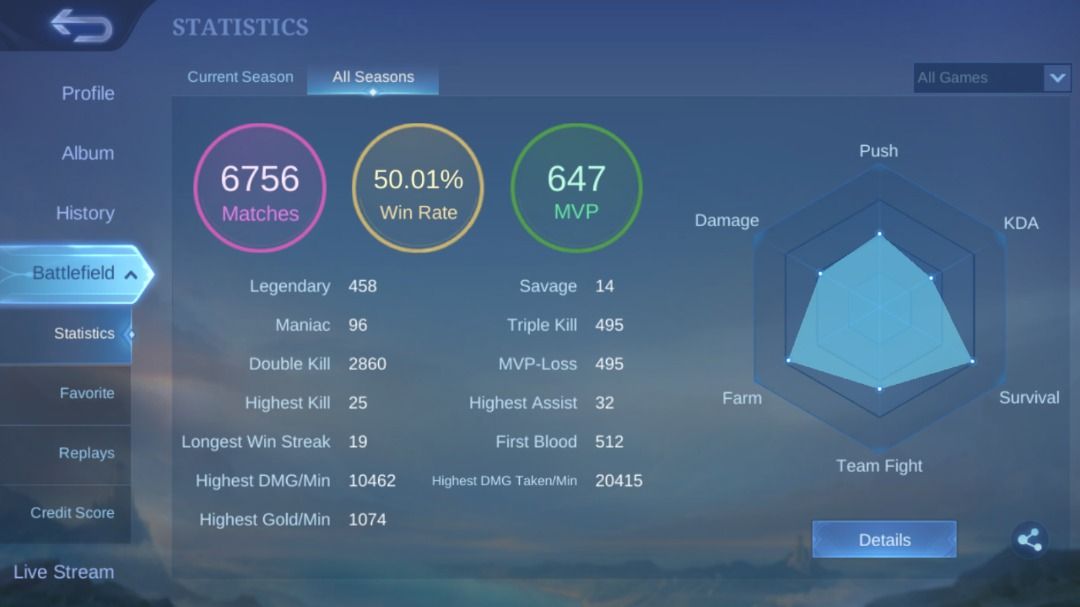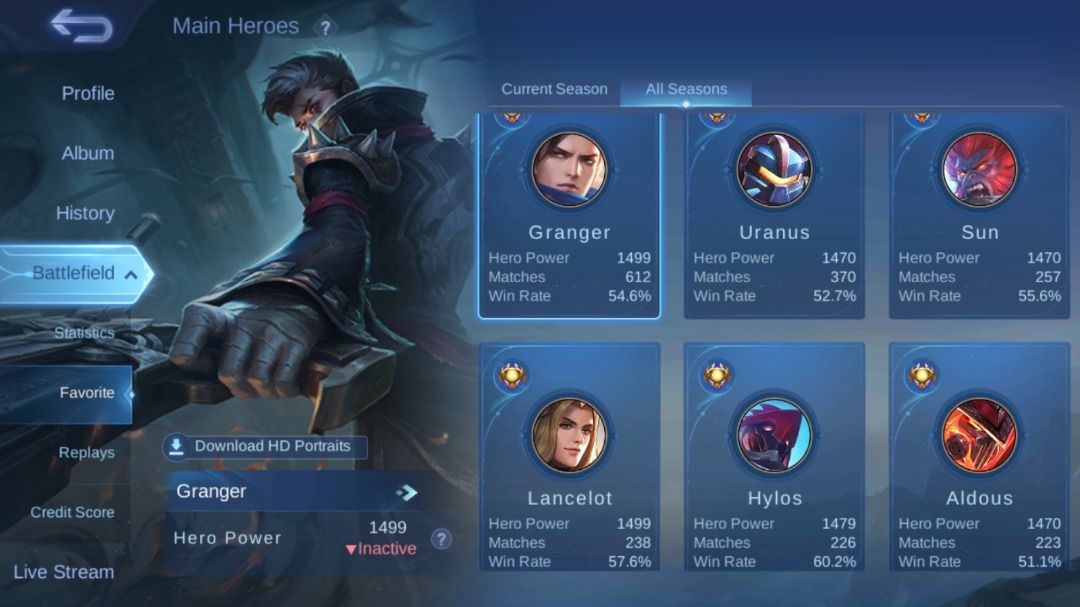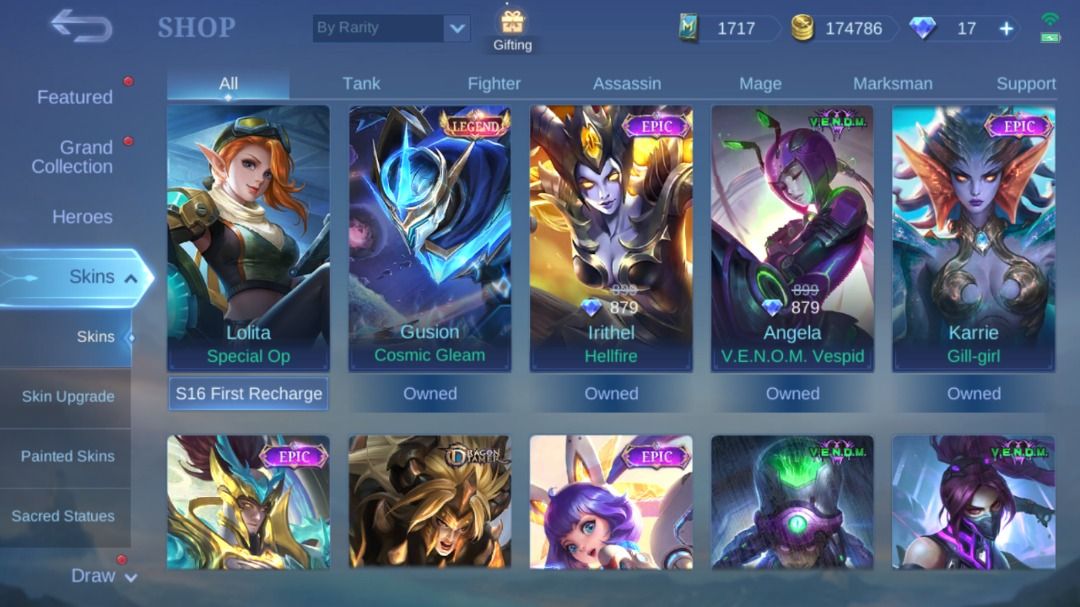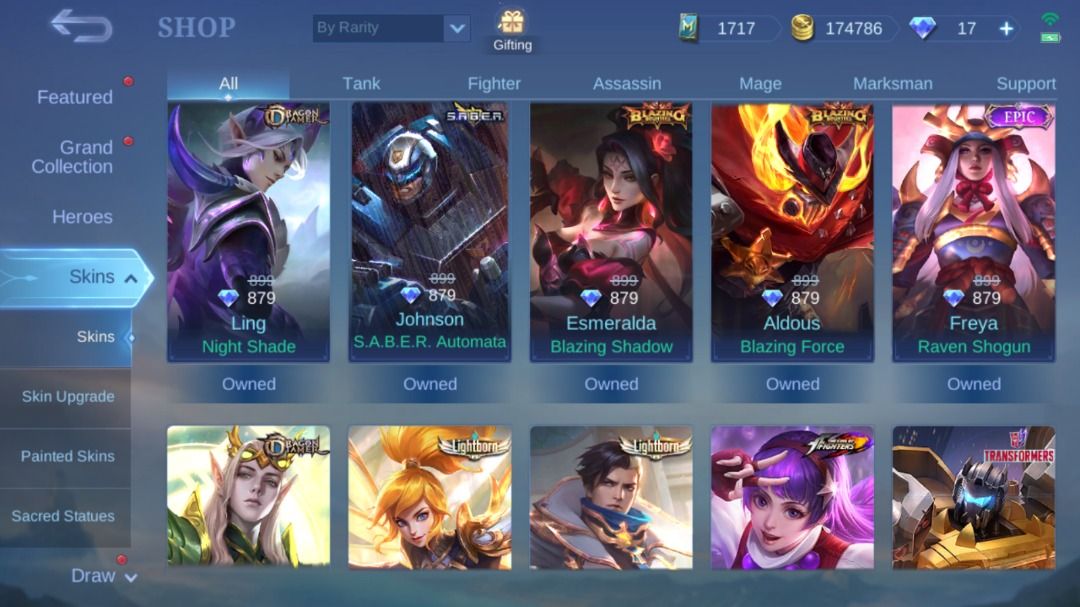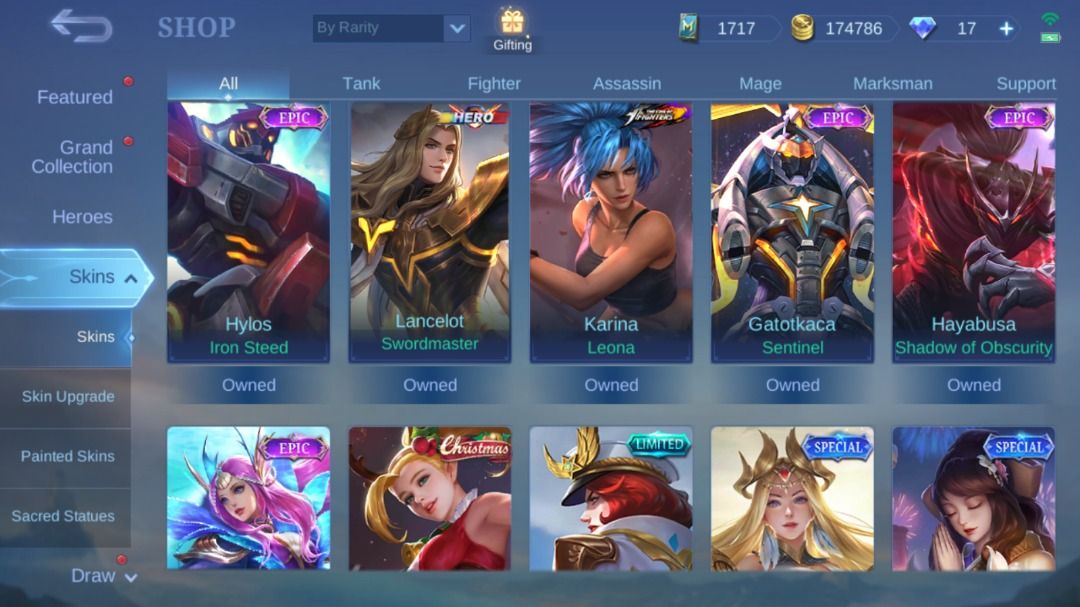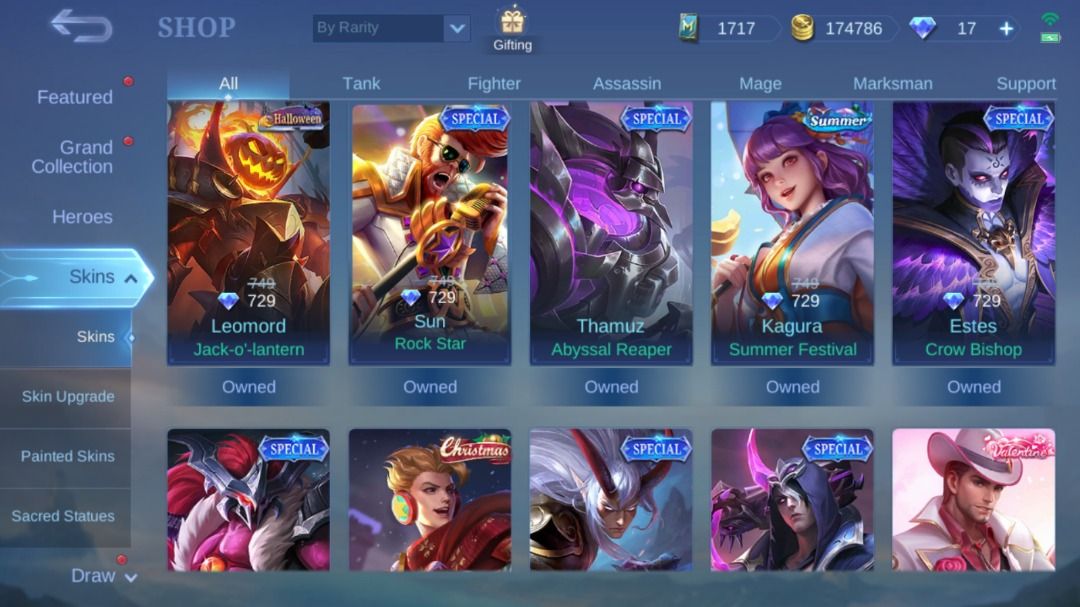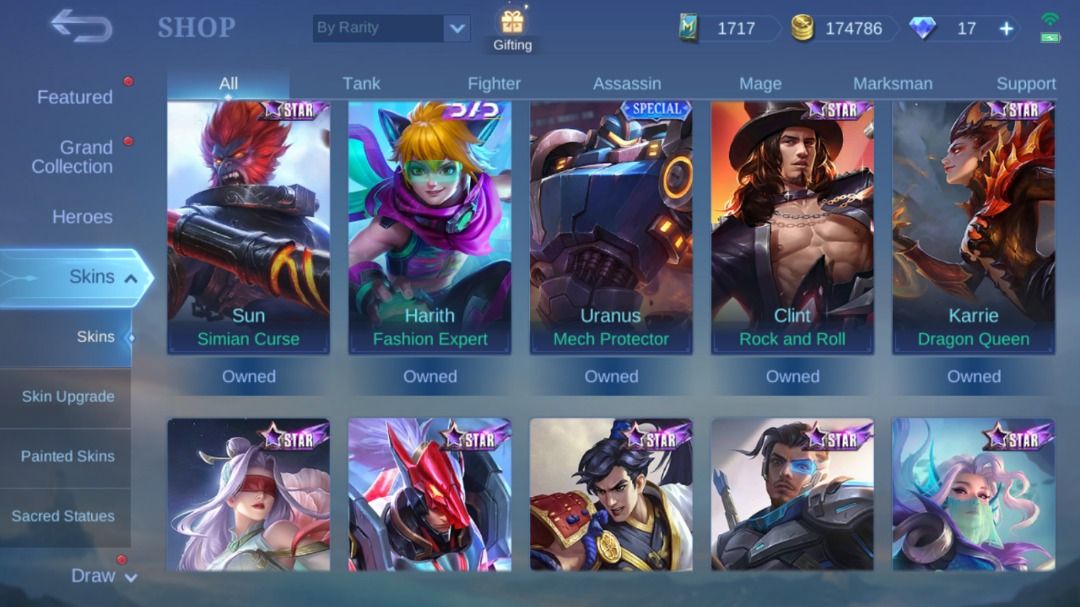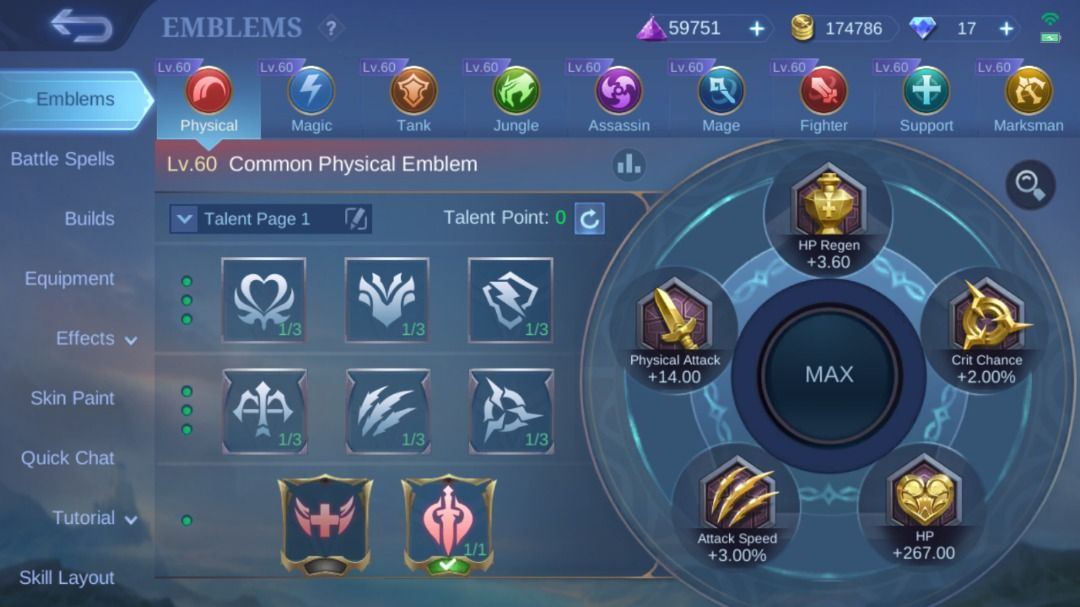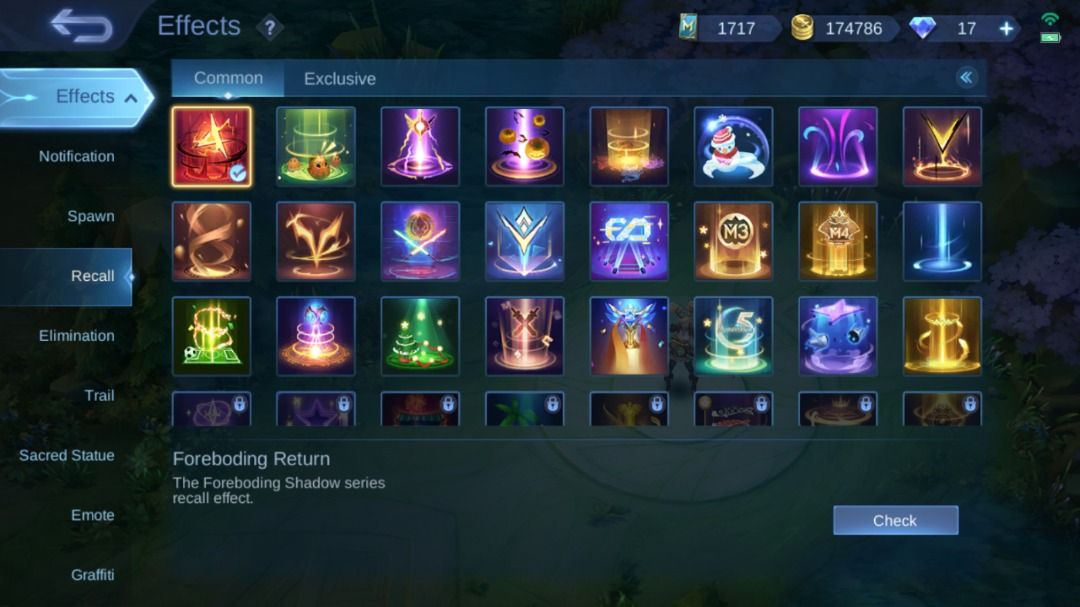 💥245 Skins 💥Legend Gusion 💥Hero Lancelot 💥Lightborn Granger, Fanny 💥Epic Limited Karrie, Hylos, Hayabusa, Odette, Gatotkaca 💥Venom Hanabi, Harley, Angela 💥 Mobile Legends Account #️⃣ 161
Well used
Meetup
Singapore / Singapura / 新加坡 / சிங்கப்பூர் (Singapore)
Description
Beware of phishing emails that may look like it came from Carousell. Carousell will never request for personal information or payment confirmation through 3rd party websites.
💥Limited : Miya 💥Summer : Kagura 💥Venom : Hanabi, Harley, Angela 💥Saber : Johnson 💥Epic Limited : Karrie, Hylos, Hayabusa, Odette, Gatotkaca 💥Epic Shop : Aldous, Esmeralda, Ling, Zilong, Freya, Irithel, Masha, Estes, Nana 💥Lightborn : Granger, Fanny 💥KOF : Karina, Guinevere 💥Hero : Lancelot 💥Legend : Gusion 💥Transformers : Roger 💥515 : Harith ❗❗❗ DISCLAIMER ❗❗❗ All accounts sold are not my personal account, they are purchased from various sellers from countries all around the world I'm purely a RESELLER ❗RISK OF PURCHASING❗ There are chances of the accounts hacked or banned and since it's not a personal account there is no way of getting it back once that happens. This is the risk of purchasing an account hope you understand.🙏🙏 ‼️‼️ TERMS OF PURCHASE ‼️‼️ All accounts sold are NON-REFUNDABLE By purchasing this account, you are acknowledging that you have read and agreed to these TERMS OF PURCHASE 〰️〰️〰️〰️〰️〰️〰️〰️〰️〰️〰️〰️〰️〰️〰️〰️ It is not THE SELLER'S responsibility if you failed to read this DISCLAIMER and TERMS OF PURCHASE
Meet the seller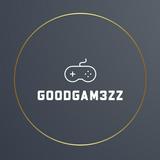 j wy
@goodgam3zz
Very Responsive
Verified
Reviews for @goodgam3zz
5.0
(12)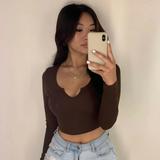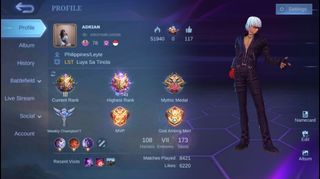 💥KOF Gusion 💥Collector Yu Zhong 💥STUN Chou, Selena 💥Lightborn Harith 💥Epic Limited Alucard, Leomord 💥 Mobile Legends Account #️⃣ 122
S$67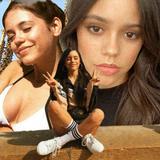 Fastgame and simple thanks boss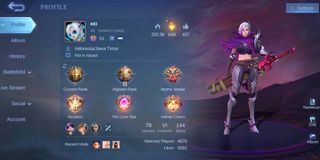 💥Collector Benedetta 💥Saber Cyclops, Rafaela 💥Epic Shop Estes, Freya, Lunox, Aldous 💥MPL Mathilda 💥 Mobile Legends Account #️⃣ 152
S$49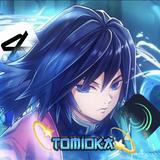 Very kind and Humble. Highly recommended!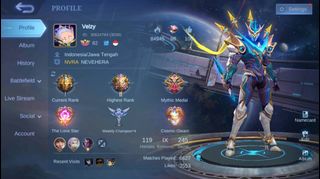 💥245 Skins 💥Legend Gusion 💥Hero Lancelot 💥Lightborn Granger, Fanny 💥Epic Limited Karrie, Hylos, Hayabusa, Odette, Gatotkaca 💥Venom Hanabi, Harley, Angela 💥 Mobile Legends Account #️⃣ 161
S$93
Read all reviews