🍑 [Instocks] Moliee Cleansee & Blockee 🍑
New
Mailing · Meetup
Jurong Point
Description
🔥 STOCK UP BEFORE PRICE HIKES! 🔥 **Bundle deals (PM for mix & match bundles)** 1 box - $59 2 boxes - $112.1 (5% discount off) 4 boxes - $200.6 (15% discount off) 6 boxes - $283.20 (20% discount off) The all new Moliee health supplements that will improve the quality of your daily lives. Taking both interchangeably will reap significant health/beauty results! 🍷 Cleansee is the ultimate gut cleanser and beauty supplement that will improve the overall condition of your system. It helps to promote better Sleep, Mood, and detoxes your body as well as improving your skin condition! With patented ingredients that aids with weight loss, reduce appetite, lower cholesterol, improve rheumatism, and even relieve intestinal problems. Features: ✅ Natural ingredients/extract ✅ Patented Ingredient(s) E.g, Neopuntia - USA ✅ No sugar added ✅ No Chemical Ingredients ✅ Delicious peach/passionfruit flavour Benefits of Cleansee: 🍑 Promotes bowel movement 🍑 Improves Digestion 🍑 Better quality sleep + mood 🍑 Helps Metabolism 🍑 Aids individuals who have high cholesterol, diabetic, obesity, and hangovers 🍑 Treats IBS (Irritable Bowel Syndrome with Constipation) 💊 Blockee, your number one fats blocker go-to! This all in one supplement aids with the immune system with addition of a very powerful ingredient known as: Chitosan - reduces absorption of bad fats in the body (LDL - Low Density Lipoprotein), is a fibrous substance that might reduce how much fat and cholesterol the body absorbs from foods. It also helps blood clots when applied to wounds. Low carcinogenicity, a prebiotic effect, improved mineral absorption and decreased levels of serum cholesterol, triacylglycerols, and phospholipids. Features: ✅ Probiotic/Synbiotic ✅ Prevention of HFD induced insulin resistance and oxidative stress ✅ Richness in Vitamin C ✅ Chitosan ✅ Inulin (Japan) ✅ Prune (USA) Benefits of Blockee: 🍑 Promotes Weight loss 🍑 Providing Antioxidants 🍑 Regulating Blood Sugar 🍑 Dietetic fibre and high protein contents These ingredients aim to give you the best overall health benefits in the market! With our unique ingredients and formula, start living well and being healthy today! Interesting Facts: 🌟 Research studies have shown that Inulin & Psyllium husk has helped to reduce belly fats! 🌟 Inulin is a soluble fibre that nourishes gut microbes, eases constipation, and even helps the body absorb magnesium and calcium. The benefits of inulin also include lowering blood sugar levels in patients with diabetes type II. 🌟 To further promote belly fat loss, combine your soluble fibre intake with other lifestyle changes, such as making healthier food choices and exercising more. 🌟 Neopuntia ® (nopal), awarded the 2004 HIE Silver Trophy for the most innovative health ingredient , can integrate all types of food supplements. Accompanied by judicious nutritional advice, it is the natural and original asset that will boost your slimming and health formulations. 🌟 Neopuntia ® (nopal) has a slimming action thanks to the lipophilic fibers, which capture the fats of the meal and limit their assimilation.
Delivery
Custom courier: Receive in 6 working days · Free shipping
Meet-up
Monday - Friday after 1730pm Saturday - Sunday - PM to arrange
Monday - Friday after 2000pm Saturday - Sunday - PM to arrange
Payment
Meet the seller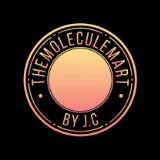 Joanne Chan
@themoleculemart
Verified
No reviews for @themoleculemart
Reviews are given when a buyer or seller completes a deal. Chat with @themoleculemart to find out more!
View profile