Doorstep pick up, instant cash out
When you sell your mobile phone directly to Carousell
The fastest and most convenient way to sell your phone in just 3 simple steps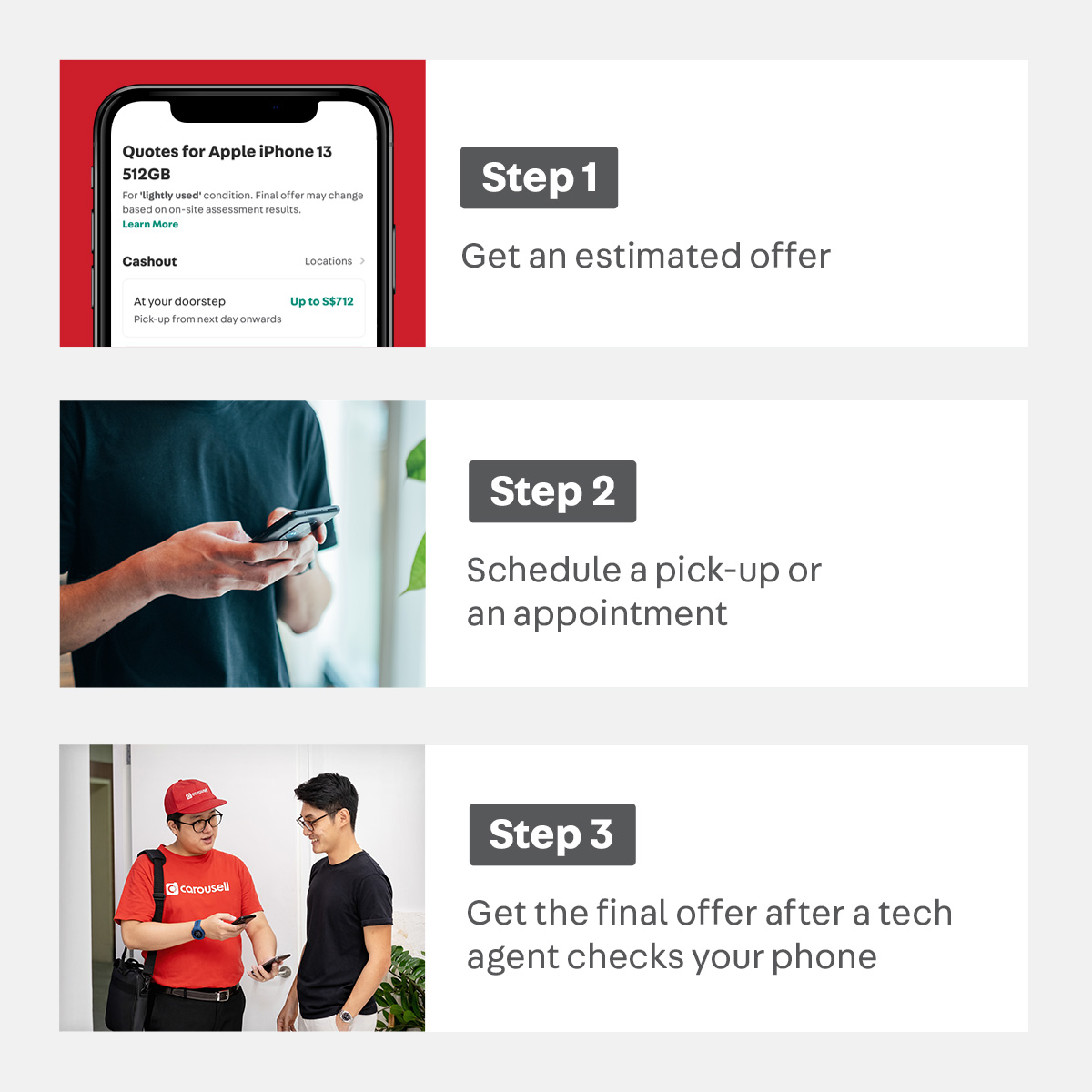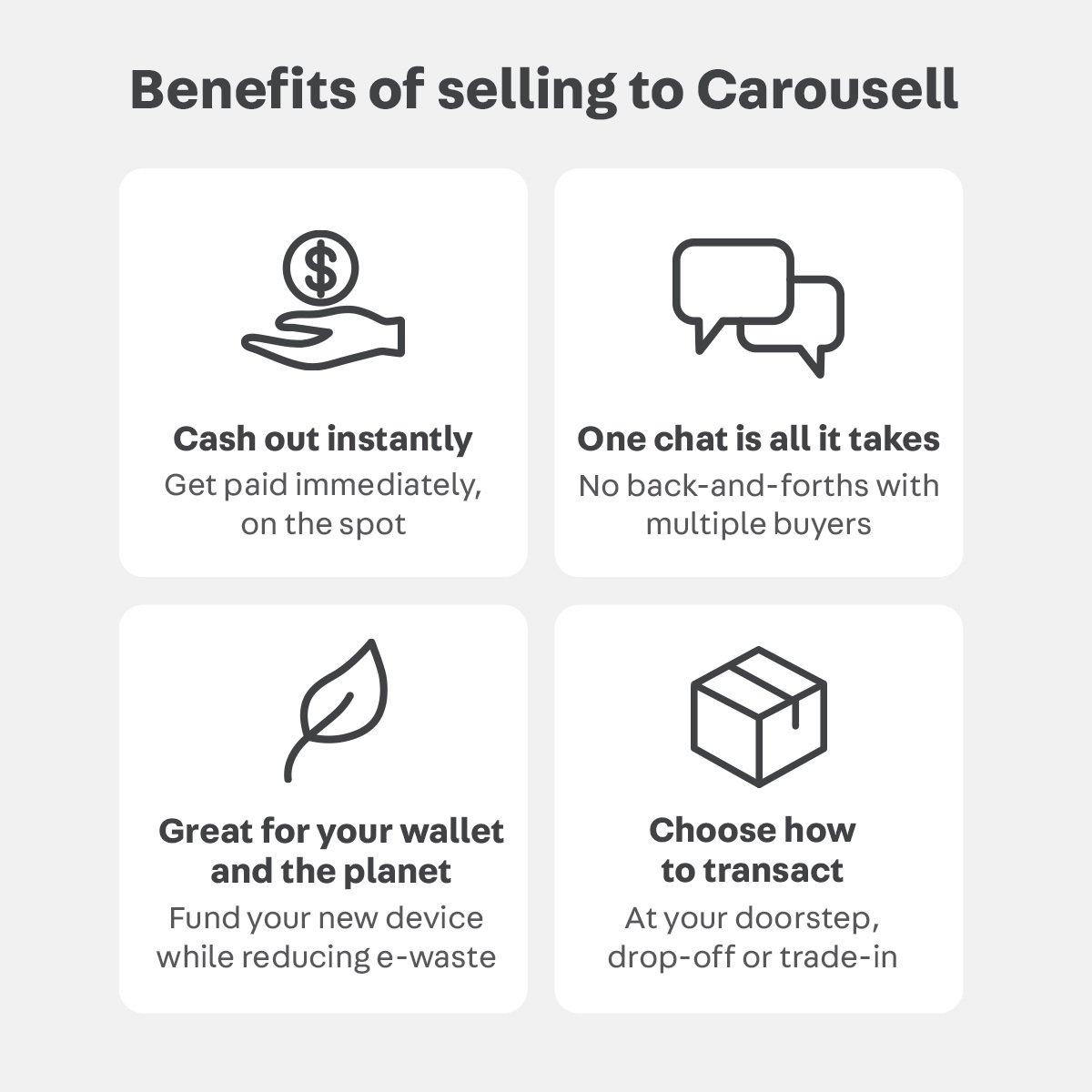 Interested in selling? Tap on "Sell to Carousell" to get an instant quote straightaway! Do ensure that your phones can be switched on and that you are able to have the Carousell app downloaded.
Current brands and models that we are accepting:
Apple: iPhone 7 - 13 series
Samsung: Galaxy Note 9, Note 10, Note 20, Galaxy S10, S20, S21, S22, Galaxy Z Flip
Oppo: Find X2, X3, Reno 2 - 10
Xiaomi: Mi10 Pro, Mi11, Redmi Note 10
Huawei: Mate 20, Mate 30, Mate 40, P30, P40
and more... Simply tap on "Sell to Carousell" below to check if the brand and model is accepted.
Fund your new device or anything you fancy while reducing e-waste by selling your phone directly to us. Made possible with Laku6, a part of Carousell. If you prefer to sell your device yourself, list them on the marketplace instead.