No time to deal with a bursting wardrobe?
All you have to do is pack your unwanted clothes in a bag, pass it to us and we'll revert with a quote! The best part? Get a little cash in return for clothes you don't want.
With REFASH officially a part of Carousell, you can now clean out your closet - the hassle-free way!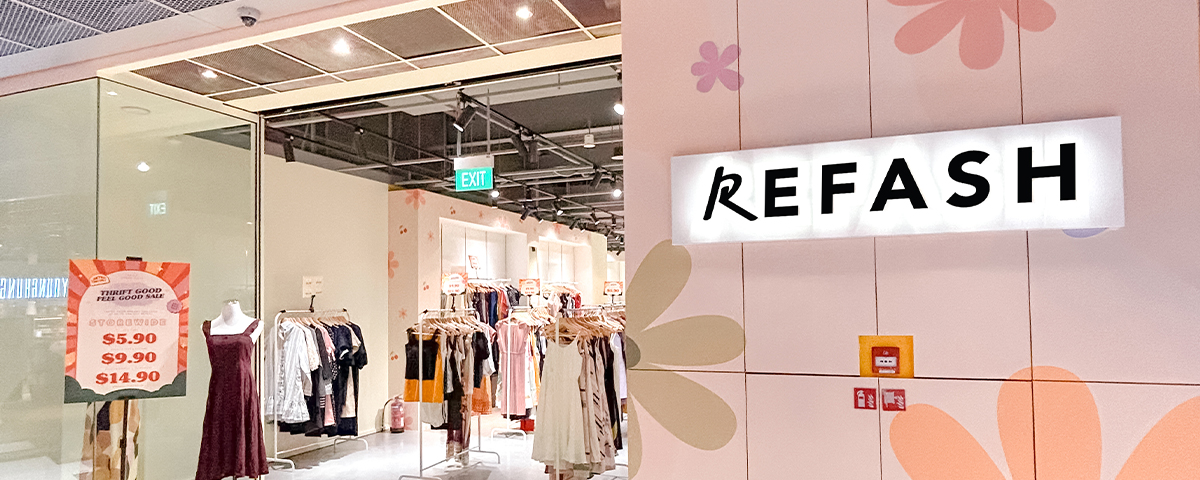 How does it work?
1. Pack your clothes into a bag (min. 10 pcs).
2. Drop it off at any REFASH store here.
3. Get paid within 60 working days.
No time to do a drop off?
Simply tap on the 'Sell To Carousell' button below and we'll pick your clothes up directly from your doorstep!
What do we accept?
We accept clothes from any brand but the payout value* is dependent on 6 factors: Design, Condition, Brand, Popularity, Type and Material.
*Each item can fetch from $0.50 to $5 for non-premium brands and $5 to $15 for premium brands.
If you're doing an in-store drop off:
Only Womenswear is accepted.
If you're opting for courier pick-up:
Womenswear, Menswear, Maternity Wear, Activewear, including Clothing, Bags & Wallets from Premium Brands are accepted.