Received the item promptly but didn't fit properly onto my chair as realized this is designed for Secretlab's OLDER models. The back sleeve can't be zipped up. Would be helpful to state somewhere in the post that this is meant for older model as my chair's arms wasn't attached to the back but still doesn't fit. So it's misleading that this is meant for all Secretlab chair models.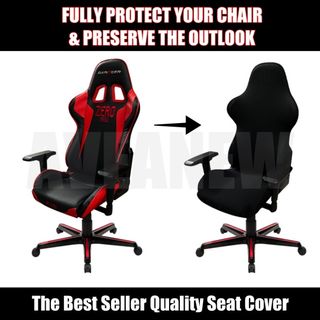 Secretlab Gaming Chair Seat Cover – Secret Lab Chair Cover
S$20
Thanks for your review. If yours is an extra large model, then it is too big to fit and cover well. My post does not state it is meant for ALL models. This item is designed for standard sized models including new and older models. Customers who want assurance before purchase, will double check and refer to the photo listing on the exact measurements. Thank you.